OIL PAINTING WORKSHOP 2020
Spend a whole weekend painting with the focus very much upon individuals producing work unique to themselves.
Held in my Donnington studio on the edge of Historical Newbury Market Town. I have many years' experience of teaching art and get joy from seeing my student produces lovely results.
These oil painting workshops are suitable for beginners and intermediates. Working from a variety of resources. You will learn how to mix your palette to make the process of painting a joyful direct response. Groups will be kept to a small number to enable good individual attention.  All material provided and a simple lunch. We will be using real oil paintings so there will also be solvents in use.
Please bring your own refreshments and lunch.
Times -10am – 3pm
13/9/20   - Garden Oil Painting. Working directly from life outside, this will be a fast-moving day suitable for those with some experience of painting. If the weather is poor, we will work inside but directly from life. Consideration will be given to underpainting and brushwork. The emphases of this workshop are to focus upon the strong tonal differences that create the illusion of sunlight.
All material provided £85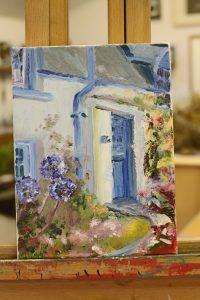 4/10/20   - Little Gems of Colour. This day will give you an opportunity to develop your own creativity. Working in gouache on paintings that will be between representational and abstract you will be able to produce a few little gems while increasing your perspective on originality.
All materials included   £85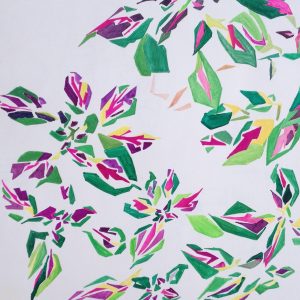 22/11/20   - Skyscapes Oil Painting. This will be a studio-based day working from either photographs or paintings of skies. You will be encouraged to be playful with the colour and application of paint.
All materials included    £85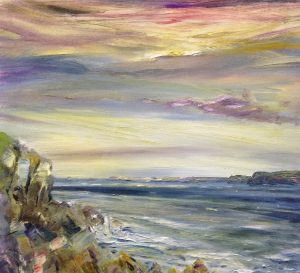 23/1/21 & 24/1/21   - Seascapes Oil Painting. A two-day course designed for you to enjoy in a relaxed atmosphere the beauty and texture of oil paint, transferring this delight to the canvas.
All materials included    £150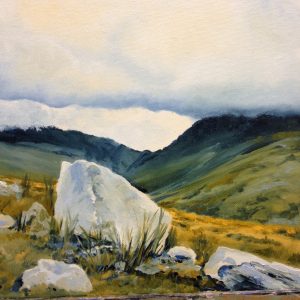 Please wear old clothes and inform me if you have any dietary requirements.
Weekly Visual Art Classes £150 pp
Suitable for mixed abilities, covering a wide range of subjects and mediums. You will be sent a list of materials required.
Runs term times in my Donnington Studio on Wednesdays during the day. Ten sessions in a term.
Two sessions per day 10 – 12.30 and 1.30 – 4.
£155 per term.
Email louise@louisegunnersen.co.uk
Mobile 07751277409
Website www.louisegunnersen.co.uk
Booking info for workshops 2020
To book a place you will need to make a payment of the full amount by bank transfer to Louise Gunnersen, bank sort code 11 05 47, a/c no. 00719214.
Alternatively, you may send a cheque to;
Louise Gunnersen
3 Lisle Close
Donnington
Berkshire
RG14 1PT
This is where the course will be held.
I cannot guarantee that you will have a place without payment.
All payments to me, refunded to you in full if I cancel the workshop.
Booking correspondence is done via email, however if you do not hear from me please call 07751277409 and leave a message.
Email louise@louisegunnersen.co.uk
Plenty to do in Newbury for a non-painting partner.
Newbury Races, Canal walking, Donnington Castle, Highclere Castle (Downton Abbey), Golf (3 courses very close), Hungerford Antiques close by.
Walkable B&B's  www.pilgrimsnewbury.co.uk | www.alma-house.co.uk
To book now contact Louise on 07751 277 409 or email her at louise@louisegunnersen.co.uk